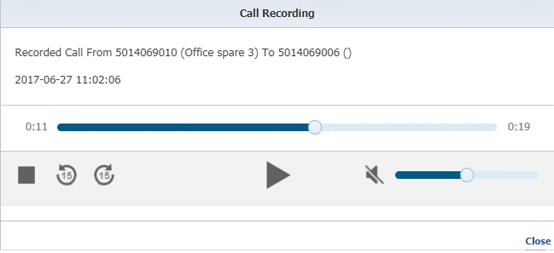 Call Recorder Playback Window
Recordings are available on the secure online interface immediately after call termination.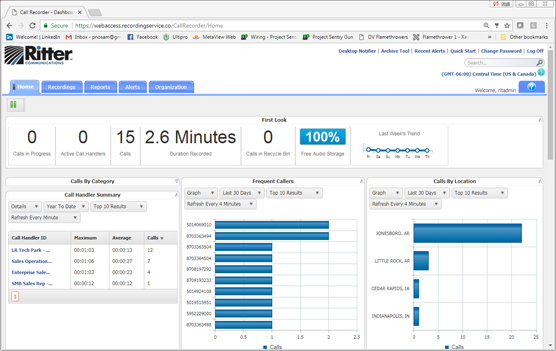 Automatic Call Recorder Dashboard
The online dashboard is the heart of the Call Recording service. It gives you the ability to run reports, listen to calls, create alerts, and manage your staff and their calls.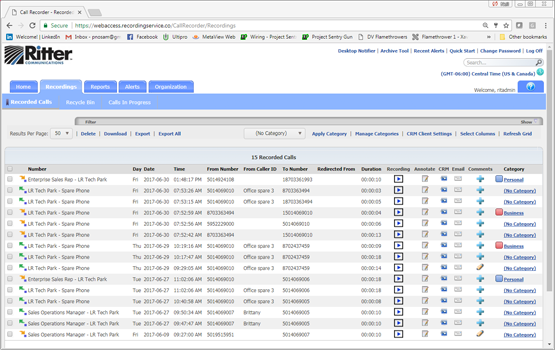 Recordings tab
The Call Recorder tab displays the recorded calls, call data, and more. From this interface, you can listen to calls and make notes or categorize them, as well as delete, download, or export them.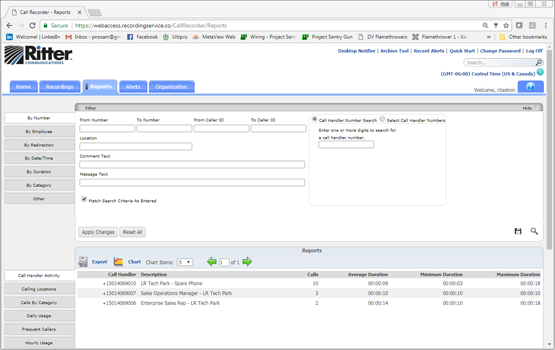 Reports tab
The Reports interface is a powerful tool for tracking employee engagement. You can view standard reports by phone number, employee, redirection, date/time, duration, and category. Each Reports interface features relevant filter criteria based on the type of report you are running, with the option to view as a chart and export data.