All the Channels You Want
Ritter Communications offers a wide variety of commercial TV channels and provides options like HD, expanded or digital TV. Our commercial TV is the perfect entertainment source for any business. We offer television services, including HBO, Cinemax, Showtime and Starz, for an unlimited amount of rooms and/or locations.
Commercial TV services are the right fit for all kinds of environments, including financial institutions, restaurants, schools, industrial facilities, medical centers, apartments, employee break rooms and reception areas.
Make your customers' waiting room experience much more enjoyable, keep your employees informed throughout the day or outfit your guests/tenants with today's most popular programming.
Select your location to view our channel lineup in your area.
Reach thousands of potential customers by airing commercials on our cable network. Ritter Communications can give your business access to dozens of major television networks so your message is viewed during the most popular shows and events on TV.
Tubetown, a community partnership of Ritter Communications, covers local events such as high school sports, community festivals and graduations throughout the year. Ritter Communications gives you access to local, original content and provides sponsorship opportunities as well as support for what's happening in your community.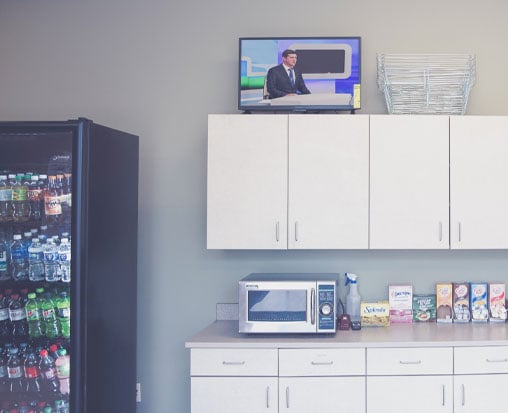 Ritter TV Service Provides Everything You Need
Ritter TV service provides all of the channels you want at a price you can afford. Our commercial TV services are the trusted solution for many business applications from financial institutions to medical centers, reception areas and much more. Contact our support team today for questions about how Ritter TV services can help provide your guests, tenants and employees with an exceptional viewing experience. You can also select a location to view the channel lineup in your area instantly. By providing your industry type, number of employees and location, you can also receive a quote to find out how we provide customer friendly solutions that entertain, inform and connect with ease.
Have a Question?
Contact us today and we'll be glad to help!