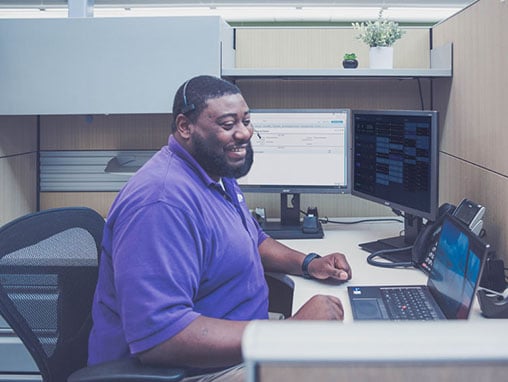 Our Business VoIP Options
Ritter Communications provides a wide range of innovative, cost-effective business VoIP phone systems for large and complex businesses, as well as small ones. We provide organizations of all industries with a comprehensive suite of managed voice services, combined with the ability to control cost and customize voice solutions. Whatever the size, to keep your business connected, our cloud-based VoIP solutions offer the advanced features and options you need to boost your productivity without paying too much.
Choose between a phone system managed by your business' IT professionals or one fully managed by our technical experts.
Free up your IT team with a VoIP service managed by Ritter Communications. With this solution, there's no need to worry about equipment maintenance or system upgrades. And, you won't have to compromise on those advanced phone features that provide the ultimate flexibility for your employees.
Host your own voice solution with Cloud PBX. These don't require new hardware or software and are automatically updated, making this an easy-to-use, affordable service.
With

99.99

% Network Uptime,
Our Goal Is To Keep Your Business Running As It Should.
Seven Reasons You'll Want to Switch to Business VoIP Phones With Ritter Communications
Since 1906, Ritter Communications has been committed to growing and evolving your business to meet the demands of today's ever-connected world with future-proof technology. Our company is a technology leader with world-class customer service, a top-notch infrastructure and phone solutions you can always count on to keep your business up and running — all for less.
Our experts know that weighing your options is important — and it can also be downright overwhelming. We also know owning and operating a business can be tough and time is essential. That's why we've put together the top benefits you can expect by switching to our VoIP phone services.
So Much Savings
Save money on your monthly phone bill no matter which solution you choose. Enough said. With managed voice, your business will only pay for phone usage. With Cloud PBX, you'd get a package deal with no big upfront investment in hardware, software or installation fees. Best of all? No hidden fees.
Superior Service
Get the high-quality service you expect. Choppy, dropped calls are a thing of the past. We understand that crystal-clear quality is essential to doing good business. Our goal is always to keep your business up and running as it should. And, with systems based in the cloud, you can expect reliability no matter where you are or what device you're using.
Designed For All Sizes
Small business or large enterprise? Every business has different needs, so that's why we offer customized solutions just for you. Pick and choose the features that matter most to you. After all, it's all about your business productivity and bottom line.
Seriously Innovative
Advanced technology to keep up with changes. We know the technology world is constantly evolving — and so is your business. At Ritter Communications, our VoIP phone solutions offer the latest technology to keep you competitive with top-of-the-line equipment and service enhancements.
Solid Security
Different industries require different security requirements. At Ritter Communications, we're committed to meeting your protocols — from our fiber-fast internet service to our voice solutions.
Smart Simplicity
Not only does our business VoIP system allow for a reduction in office phone hardware, it also includes easy-to-use features, customizable to each employee's needs.
Super Flexible
Businesses are moving away from the traditional 9 to 5, forcing organizations to find solutions that allow for that flexibility. VoIP systems are your anytime, anywhere phone solution to help manage your contacts, track calls and messages, move calls to another device, send instant messages, make and receive calls, video calls and more.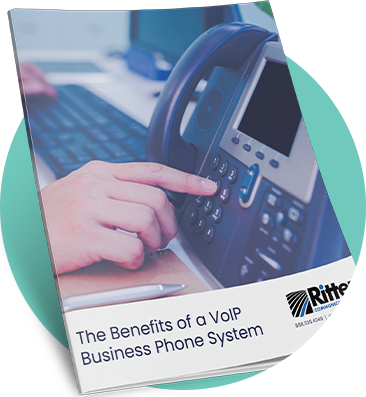 VoIP Ebook
Managed Voice Services from Ritter Communications allow any company to leverage a multi-million dollar, carrier-grade infrastructure to supply VoIP without making an expensive upfront capital investment. Download our eBook to discover the benefits of VoIP and see if it's the right fit for your business.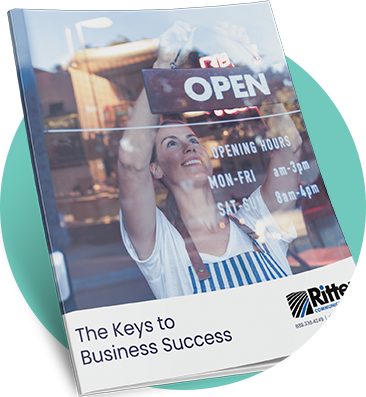 Business Success Ebook
We all have different views of success. So we developed a guide of business phone solutions and leading-edge products that can play a role in making a business competitive. These tools and products provide an edge where there wasn't one — freeing up resources, money and time to focus on business development.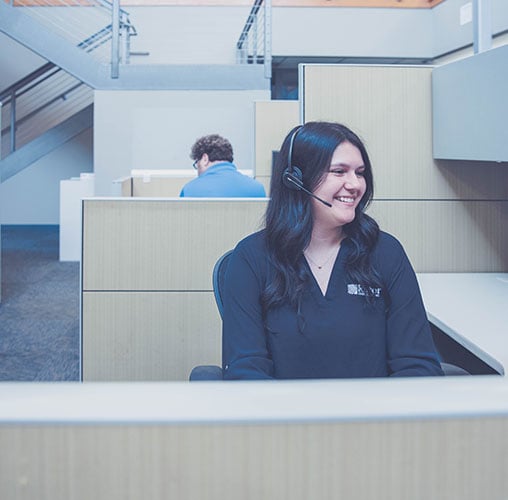 Pair Business VoIP Phones with Fiber-Fast Internet
Looking for utmost reliability? Combine our business fiber internet with a VoIP phone system. Fiber-optic cables can deliver download and upload speeds up to 100 Gbps and are less susceptible to damage, giving you consistent service — even if your business is running multiple cloud-based applications. With this fiber backbone, your business will have that crystal-clear call quality no matter the device you're using.
Stay Connected with
Affordable International Calls
Stay in touch with friends and associates around the world with the most reliable service and the most affordable international rates.
Ritter Retail Rate
Select your country and country code to see rates for your region!

Customized VoIP Solutions, Customized Quote
Request a free quote below to learn why finding the best voice solutions for your business does not have to be a challenge. Today's business phone systems are required to do much more than just make and receive phone calls. Ritter Communications understands this and provides advanced phone systems and digital voice solutions that are customized for your business. We design our voice service packages to meet the specific requirements of each client.
Ready to Consider Business VoIP Phones For Your Company?
Contact Us Today For a Free Customized Quote.