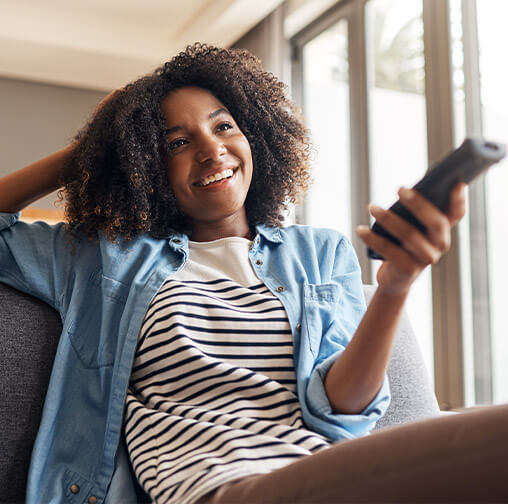 Advertise Your Organization With Ritter!
Advertising is fundamental to the success of any organization. Calling the public to the attention of your business, product or event through paid announcements can reap many benefits! Cable advertising is one of the most effective and affordable ways to advertise!
There are two main ways you can advertise on cable TV with Ritter.
Local Programming
Advertise through Tubetown – Ritter's local content channel – Northeast AR & Southeast MO channel 21 and West TN channel 11. Tubetown covers local events, whether it be on cable, provided by Ritter Communications, an Amazon Firestick, or online through our live streaming services.
Tubetown offers two main areas your business, organization or nonprofit group can receive viewers through.
Advertise through video spots, which includes insertion of 30 second commercial spots on Tubetown.
Tubetown offers LIVE broadcasts of local programming in the communities Ritter serves such as high school sporting events like football and basketball games and community events such as Santa Connection, the St. Jude Cablethon and more!
Network Insertion
Advertising through video spots, which includes insertion of 30 second commercial spots on channels below. Prime Media is the TV ad insertion partner for Ritter Communications TV subscribers. Contact Prime Media to discuss TV advertising options that are best suited for you. Prime Media can insert your video advertising on the below networks on all the channel lineups Ritter Communications maintains.
























Advertising Availability
Arkansas
Alpena
Bassett
Batesville
Black Oak
Blytheville
Bono
Brookland
Cabot
Caraway
Cash
Cherry Valley
Dell
Dyess
Everton
Fisher
Gilmore
Gosnell
Green Forest
Grubbs
Harrisburg
Harrison
Hickory Ridge
Hot Springs
Jacksonville
Jasper
Joiner
Jonesboro
Keiser
Lake City
Leachville
Lepanto
Luxora
Manila
Marked Tree
Marshall
Monette
Mountain Home
Newport
Osceola
Payneway
Pocahontas
Russellville
Searcy
Swifton
Trumann
Turrell
Tyronza
Walnut Ridge
Weiner
Western Grove
Wilson
Wynne
Tennessee
Arlington
Atoka
Brighton
Burlison
Covington
Drummonds
Lakeland
Memphis
Millington
Munford
Have a Question?
Contact us today and we'll be glad to help!