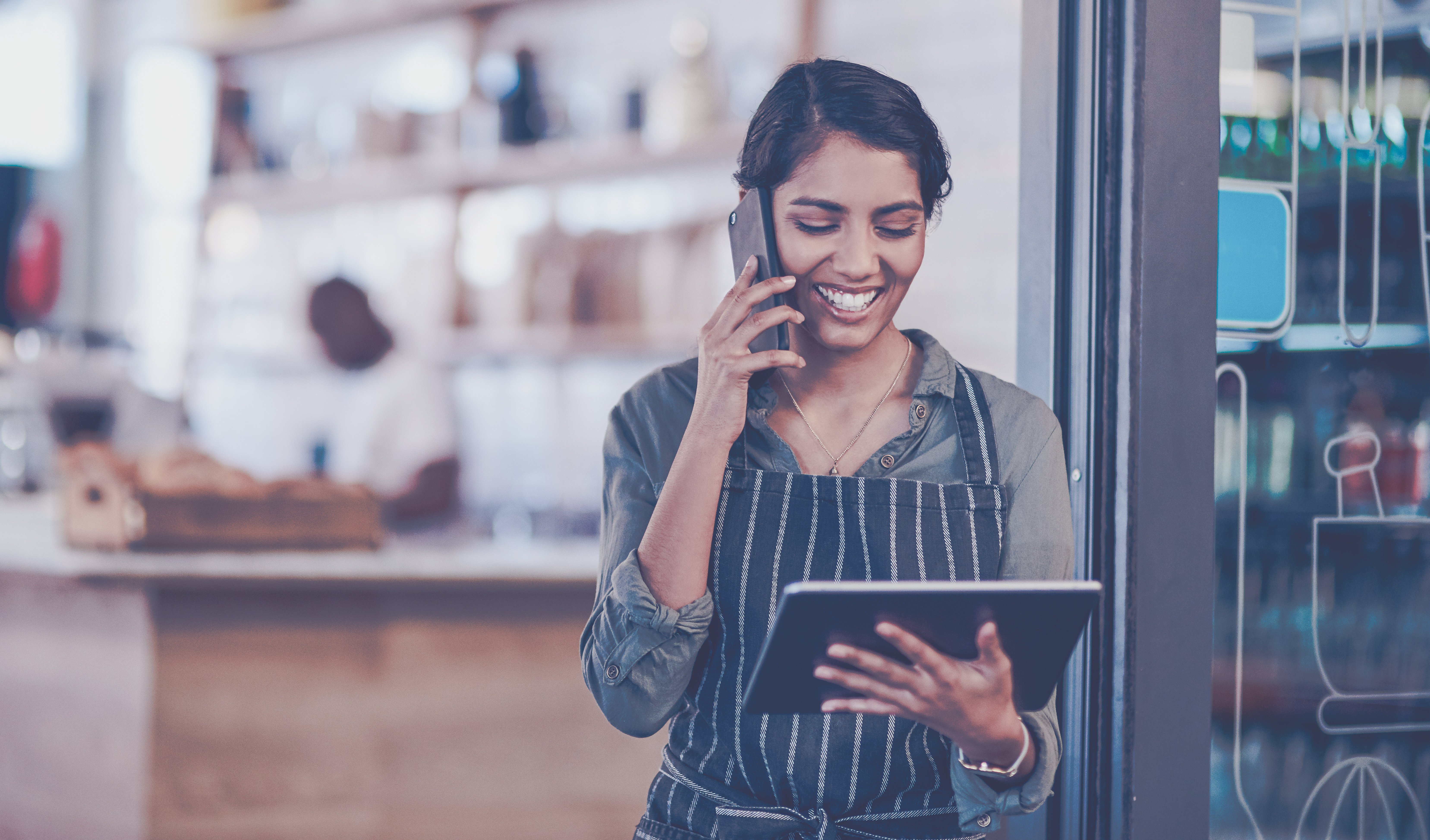 Build Your Business with Us
No two companies are alike, so Ritter Communications customizes each solution to best fit your business. Choose the services and options that are right for you.
Our Small Business Solutions Include:
100% Fiber Internet with Speeds up to 100 Gbps
Business-Grade WiFi Solutions
VoIP Phone Systems
Disaster Recovery & Backup Services
LTE Internet Failover
Internet Security Services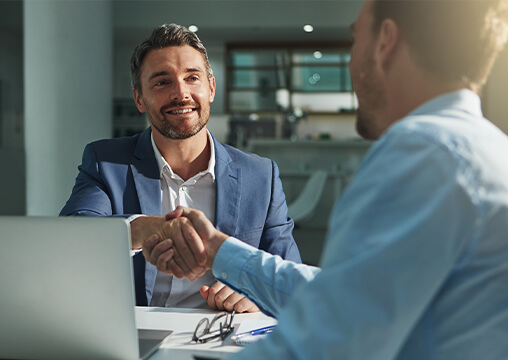 Experience
You Can Trust
Ritter Communications has been connecting businesses in this region for more than 100 years. We offer a level of technology that is typically only found in major metropolitan areas. Our carrier-grade network is certified at the highest levels for security and dependability.
We are dedicated to providing a unique customer service experience that you won't find anywhere else in the industry. When you need us, a phone call can connect you to a local team of representatives who work and live in your community and are dedicated to supporting your business. You will also have a direct line allowing for faster and more efficient communication.
CASE STUDY
LEARN HOW OUR CUSTOM 100% FIBER SOLUTIONS HELPED MATTHEW & HIS TEAM AT TIMBER AUTOMATION IMPROVE THEIR PRODUCTIVITY.
Matthew Stevens
Senior IP Administrator, Timber Automation
I worked to get on the waitlist so we could get fiber as soon as they turned it on. We're now moving our file server into the cloud, something we couldn't do before Ritter.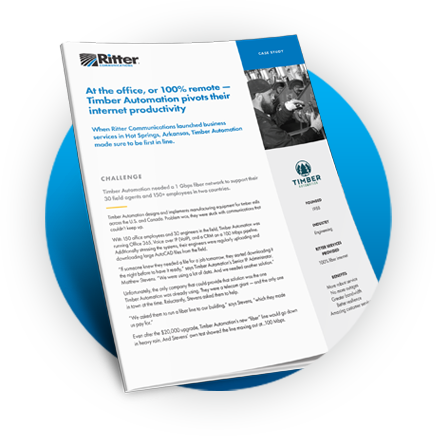 Frequently Asked Questions
How much is WIFI for a small business?
Generally, access to WiFi doesn't cost any more than the monthly internet rate and any fees associated with a modem or router. Wireless access points are where extra cost come into play. Many internet service providers offer managed WiFi solutions which include wireless access points and maintenance of the equipment for a low monthly recurring cost.
How much internet speed do I need for a small business?
The most direct answer is that it depends on a business's bandwidth needs. Bandwidth is the maximum amount of data an internet connection can manage at any moment. Each web session, cloud program, email, video meeting, and webinar uses bandwidth. And the more users a business has, emailing and using cloud-based applications, for example, the more bandwidth the company will need.
Can I use residential internet for business?
The ability to use residential internet for a business location relies on the internet service provider. Generally, internet service providers separate the physical residential and business networks. In addition, most internet service providers offer dedicated customer support for their business internet customers.
What phone system is best for my business?
Simply, a phone system that provides flexibility and helps a business enhance customer experience. Traditional on-premise phone systems can offer mobility and advanced applications; however, they generally require a hefty, upfront purchase. VoIP phone systems have innate, built-in flexibility and cutting-edge CX applications and use an OPEX purchase model. These differentiators have made VoIP phone systems the most common in today's marketplace.
Have a Question For Us?
Contact us today and we'll be glad to help!