Disaster Recovery for Your Business
No one wants to think about disasters, but it's best to be prepared when they inevitably happen. Disasters, whether natural or manmade, typically result in downtime and even revenue loss — but they don't have to. Ensure that your business is prepared for anything with our data backup and cloud disaster recovery solutions. It all starts with a comprehensive assessment of servers and data sources, so we can tailor your solution to your cloud and maintain business continuity.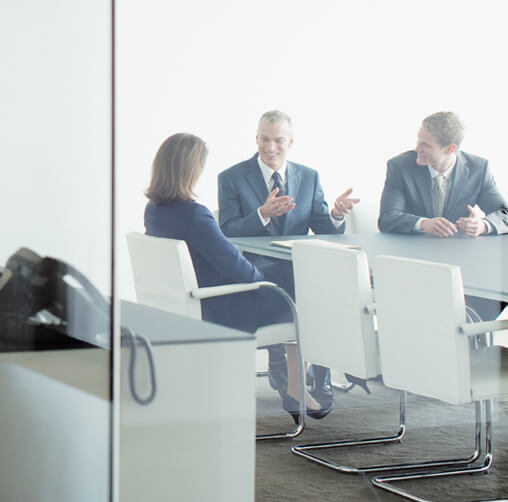 How Does Disaster Recovery-As-A-Service Work?
With a multi-layer disaster recovery implementation, we can detect and respond to issues before they disrupt network service, damage data or impact data center performance. When you partner with Ritter Communications, you have access to a variety of disaster recovery services for your small business and we do all the heavy lifting. We poll the frequency of your backups and determine the retention period of your most important data and assets based on any compliance standards you need to fulfill.
Our main goal is to meet all of your recovery objectives so you can get up-and-running in a timely manner. We anticipate manmade attacks, such as malware, phishing and distributed denial-of-service (DDoS) attacks, and we prepare for severe weather by preparing redundant power, servers and entire data centers.
You can count on our cloud disaster recovery solutions 24/7, year-round. With one copy of your data in a Ritter Communications cloud server off-site, you can be sure your valued data will be secure and available when a crisis occurs or equipment fails.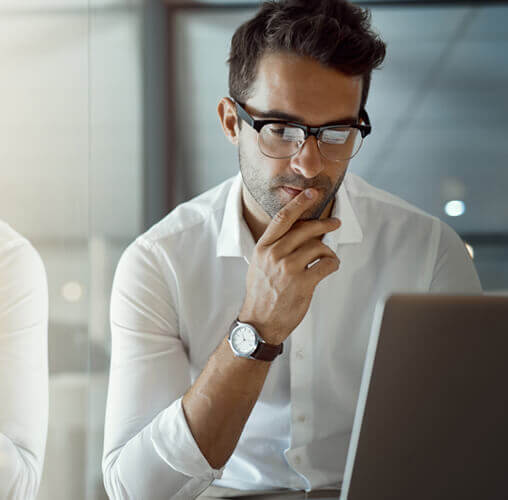 Why Invest In Cloud Disaster Recovery Solutions?
Cloud disaster recovery differs from traditional disaster recovery because it doesn't require a physical site or data center, and it isn't hardware-focused. Our cloud disaster recovery solutions allow your small business to quickly and easily rebound after any type of setback thanks to your data being securely stored in a virtual cloud environment. You save time and money, and you can have better peace of mind. Our experts are here to talk you through the many benefits of our disaster recovery services for small businesses and answer any questions you may have.
Feature & Benefits
Intelligent data management for a variety of workloads including VMware, Microsoft Hyper-V and physical servers and workstations. Using Veeam Backup Services, you can replicate backups in a secondary data center or on-premises.

Data replication and recovery of virtual servers and machines, plus business applications such as Exchange, SQL Server and Oracle. We extend our solution to the network, ensuring that inbound and user and application traffic is recoverable during disaster recovery drills or an actual disaster.
Faster Recovery Time Objectives
With Ritter Communications internet access and cloud disaster recovery solutions, we're able to use our fiber-optic network to provide quicker data recovery.
Meet Compliance Standards
Some companies are required to keep data for a set amount of time, which can be hard without a backup. Ritter can provide that storage and help you meet data retention requirements.
What Our Customers Are Saying
Dawn
Outpatient Surgery Center Inc.
Mountain Home, AR
My monthly charges were cut in half! Half price does not mean half the service. The speed is great!
Shane
Waits Insurance Services
Van Buren, AR
I signed up a few months ago and everyone has been super at keeping me updated throughout the whole process and answered any questions I had. They were also extremely responsive to those questions I asked. The customer service is second to none.
Carol
Kelly Veterinary Hospital
Hot Springs, AR
Phone and internet service is much more reliable and customer service is great.
Knowledge, professional technicians.
Joyce
Hot Springs Area Community Foundation
Hot Springs, AR
Great service and rates! They do what they say they will!
Sammy
Gregg Funeral Home
Jonesboro, AR
Solid product and helpful staff!
Cindy
Medicus Billing
Hot Springs National Park, AR
Really great service. So happy we switched; no more downtime!
Charlene
Medicos of Tipton County
Covington, TN
Service was accomplished within a reasonable time frame. Everyone I interacted with was extremely knowledgeable, courteous and helpful.
Dawn
Outpatient Surgery Center Inc.
Mountain Home, AR
My monthly charges were cut in half! Half price does not mean half the service. The speed is great!
Have a Question for us?
Contact us today to discuss our disaster recovery services for small business.